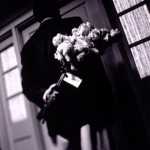 If Boaz knocked on your door today and asked for
your hand in marriage would you be ready?
Not saying it's wise, in any way, to not get to know
a person for a length of time before accepting a
proposal, I'm just making a point that a lot of women
want to get married like yesterday, and think they're
ready – but are they really?
Are you ready to serve someone?
Most people look at marriage as what they want to get out of it,
but it's really a call to serve someone else for the rest of your life.
Once you're married, it will be about pleasing your spouse because
in pleasing your spouse God will be pleased (1 Corinthians 7:33).
Marriage is a ministry. You pour into the other person the love
and encouragement you receive from God. When he's down,
you're expected to lift him up.
He wants to trust you with his heart, his dreams and desires, and
know that you won't run and tell his secrets (Proverbs 31:11).
Marriage for men means, R-E-S-P-E-C-T.
Are you ready to respect him by your words and acts of submission,
even when you feel you're right? (Ephesians 5:22) Are you ready
to trust him with the direction of your life, and if you don't agree
you take it to God in prayer instead of debating with him?
In other words, are you really ready for marriage -if that's what
you really want? If not, then take this time to prepare your
heart and mind for the journey ahead.
However, let each man of you [without exception] love his wife
as [being in a sense] his very own self; and let the wife see that
she respects and reverences her husband [that she notices him,
regards him, honors him, prefers him, venerates, and esteems
him; and [that she defers to him, praises him, and loves and
admires him exceedingly]. Ephesians 5:33 Amplified Bible
******
If you liked this and would like to sign up to
receive your own daily devotional for
single women emailed to you personally
from Kim Click Here
Kim Brooks, author of bestselling novels, She That Findeth, He\'s Fine...But is He Saved? and more. www.kimontheweb.com