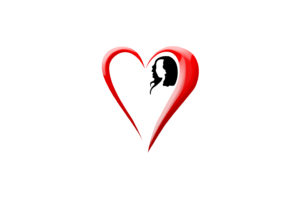 Sign up to receive The Single Heart monthly eNewsletter to edify, encourage, inform and inspire all Christian singles and also check the box, if interested, to receive the Single Heart Online Daily Devotional for Single Women; a daily dose of the Word to encourage and inspire single Christian women.
*We respect your privacy and will not share your email address with anyone
Check out the following testimonials from some who receive Kim Brooks' online devotionals in their inbox every morning:
-Thank you for the daily devotional everyday you send me I really appreciated it. -L Vales
-You're always in my backyard peeking in my window! -Tosha
-Minister to my soul and my spirit! Amen to this message…right where I am..on target as usual. Thank you! You know I'm going to share this..Love it! L. Lymon
-Amen… Really needed this Kim. If u only knew. God bless u woman of God !!!! -Shantel
-Hello Kim, my name is Bertha and I just want to thank you. You have been a blessing to me in many ways, your gift of encouragement has lifted me many days. It is so beautiful to see how God manifest Himself through you; with words of love, encouragement and also self-examination. I had my womens conference on Saturday and received my confirmation, I got home and rested then shortly after I looked at your devotional and it was saying the same thing that God had been dealing with me about. I pray that God would continue to do His work in you. 'That He would grant you, according to the riches of His glory, to be strengthened with might through His Spirit in the inner man.' Eph 3:16. May God continue to bless you. -Bertha
-This is confirmation for me about a conversation that I was having earlier today that I am moving in the direction that GOD wants me to go. Thank you for letting GOD use you to encourage the singles. Great Blessings will your reward continue to be!!! -Crystal
-My God I so needed this! Thank u for letting Daddy use u -S Powell
-Thank you for today's daily devotional, it really ministered to me in the area of walking in love and getting rid of all ill/negative feelings in my heart. The enemy is busy warring against me, but he is defeated in Jesus' name–Glory!
As I pray throughout this day I will remember you and your ministry.
Blessings, Deb
-I just want to truly thank you for not only for today's daily devotional reading, but for EVERY single daily devotional I receive each day. I can't tell you how thankful I am that you allow the Lord to minister to me through your work.Thank you for encouraging me as a single victorious woman of GOD to keep hope in God in waiting for God's best. I pray you're encouraged as well. Blessings Your sister in Christ -DEBRA
-You do not know how you have blessed me today. I have shared your email with my mom and constantly send them to my daugther. Everytthing that you shared today is what the Lord instructed me to do. I am in Central Park taking a walk and the Lord told me to sit down and read your message. It is a confirmation that I need to put on the whole armor of God and know the battle is the Lord. -Judea
-Kim I got your book. @ dating & staying saved & the lil back book for single saints. The daily devotions coupled with these books has really been very essential in helping me enjoy my singleness while waiting. I desire to be married & was stuck in a rut wondering & worrying about a husband. That consumed me & I couldn't enjoy my singleness. I appreciate your ministry & words of wisdom & encouragement. -Patricia
-Good morning Minister, I was simply moved by this msg. It confirmed the Word my Pastor was blessed to deliver on March 20. The scripture Joel 2:25 was where she came from. Everything that the devil stole, God is giving it back to me. Praise God! Your daily devotionals blesses my heart! Continue to let God use you! -Q. Campbell
-thanks so much for your ministry……I need it everyday. -Connie
-Thank you for encouraging Christian singles to remain abstinent while they are dating. There is a definite need for your ministry and I thank God for opening doors for you to speak around the country. -Stephan
I already receive ur devotional and I love it!! -Catherine Essex, London United Kingdom
hi kim blessings from curaçao ivread your devotionals a lot. -Yolanda
Dear Kim Thank you for being real, open and honest in your devotionals. It is one of the things I look forward to everyday. I am based in England so it comes in the afternoon/evening for me so it is a nice way to have a break in the day. I also share it with my sisters/friends as I know it will be a blessing to them also. -Dola, England
-It's just so awesome how the Lord had one of my sisters in Christ to text me today the same thing "Don't let the devil still your joy!" I was feeling good earlier today when she texted me that. Then later on after I left school tonight, I was feeling down in my spirit about something I did. And felt the Lord leading to check my email cause he was going to speak to me. He did do just that!! I really want to say that I really am blessed by the words God uses you to write. I look forward checking my daily devotional from you everyday. I try not to miss a day!! Thank you once again for allowing the Lord to use you!!
-Jessica
Hi Kim,
since joining your email list a few weeks ago, I have enjoyed every single devotional. -Tuania
Thank you for the daily devotionals, they are a true blessing to me. Somedays they are right on it – dealing with an issue on that day. The encouraging words are so uplifting and keeping me inspired to do what is right and not give in to my flesh…
Again, thank you for uplifting my spirits and the encouraging words.
Blessings,
Denise
In my quiet time today, the Lord spoke this to me and you echoed it through the power of the Holy Spirit! You know, I am believing God for a godly husband for me, my loved ones, friends and you, girl! God is able and I believe He will do it.
God bless you and I really like your devos!
A.F.

I just want to say that the Single Heart Daily Devotions have truly been a blessing and inspiration to me. I make sure I share them with my other friends that are in need of an awesome word each day. Thank you for sharing such words of encouragement, chastisement, and everything else with us!
Thank you,
S. Stewart
Amen, Kim. wonderful advise and I thank you for taking the time out of your busy day to bless and encourage us.
Love, peace and joy,
B. Bryant