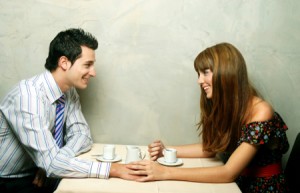 When in a dating relationship, as it progresses and
feelings grow stronger, the two involved eventually
express a desire to demonstrate, or prove their sincere
love for one another. A lot of times it's the man
who initiates this desire in wanting to take the relationship
to another level in the form of having sex.
However, as Christians, we are not to engage in sex before marriage, but that doesn't mean you can't take your relationship to a deeper, more intimate level in other ways.
There are many ways to express that you love someone without
having sex. One of those ways is spending quality time with the
other person getting to know their dreams, goals, and desires and
taking and active role in helping make them come to pass.
As you spend time with the person, be sure you're dating
to encourage dialogue and collecting data about them
(as I often say, date to collect data). Find out where they are
now, and where they plan to be 3-5 and even 10 years from now.
If they have a certain aspiration that they're working on right now
(for instance, if he's starting a small business on the side) take
an active role in his vision by offering to assist in any way, even
if it's assisting with assembling paperwork, making phone calls to
potential clients, or proofreading documents. The more actively
involved you are not only in the other person's life but also their
dreams (which is tied to who they are as a person) the closer
and more intimate you become with one another – without
having sex.
"I returned, and saw under the sun, that the race is not to the
swift, nor the battle to the strong…" Ecclesiastes 9:11a
Be sure and run your race together.
Recommended Reading: How To Date and Stay Saved
Kim Brooks, author of bestselling novels, She That Findeth, He\'s Fine...But is He Saved? and more. www.kimontheweb.com