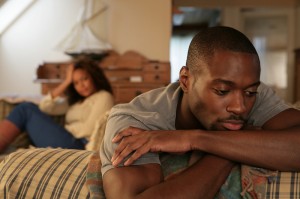 No one wants to admit when they're wrong.
A lot of times, when it comes to interpersonal communication, it is always easier to think that you're right and everyone else is wrong.
There is a saying that goes, "It's not what you say, it's how you say it."
Lord knows I struggled in this area.
Sometimes I can be so task oriented when delegating that I
don't consider how my words are being received or how the information is being delivered.
For that reason, even though one's intentions may be pure and in the best interest of
others, the task may be carried out begrudgingly only because the person receiving the
instruction no longer wants to do it.
In the exchange of words, sometimes visions can be lost, or intentions misunderstood.
This is where two of the most powerful words in the universe come into play, "I'm sorry."
Two simple words -yet how many of us can honestly say we say them enough?
Sometimes, even if we can't see where we were wrong, it's healthy to apology just in case your
heart was not heard.
Sometimes, even if you know the other person was wrong and that you
were right, it's okay to say "I'm sorry," because a lot of times one wrongs another
because of a perception of a bad intention somewhere along the way.
Apologizing does something for your soul.
It frees your mind, and clears your conscious.
Just in case there was a small crack left open for the enemy to sneak in, an apology
can wipe away the devil's opportunity to wreak havoc on your life.
The devil doesn't want you to apologize.
The devil wants you to continuously blame the other person so that you can live with a
grudge and a chip on your shoulder, and not walk in love, which is what God calls all
believers to do with one another.
When you think about it, we receive Jesus as our Lord and Savior simply by saying
those two powerful words: "I'm sorry." And you know what, Jesus receives our apology
by saying, "I already died on the cross for your sins. You're forgiven. Now receive Me
into your life." Jesus forgives, so that means the power to forgive lies within you.
It all starts, though, with those two simple, yet powerful words: "I'm sorry."