The following is one of my daily devotional emails that I'm featuring as a blog to give you a sample of the devotionals for women which are emailed to hundreds of women each day:
*********************************************
"Who's REALLY Your Everything?"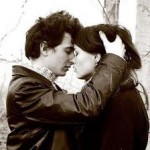 I'm sure you've seen plenty movies or heard it said on many songs on the radio where the woman professes her love to her man by telling him, "You are my everything."
While on the surface it sounds like a flattering compliment any man in a relationship would love to receive, however, if you've ever used this statement, you may want to really investigate your profession.
While two people who are seeing each other should remain exclusive and loyal to one another, you may want to refrain from using such quote.
In every instance, make sure that God is your everything, and that He remains seated on the throne of your heart.
"Yeah, but God knows what I mean when I tell my boyfriend that," you may say. You may be surprised to know that the God I serve is a jealous God who will have no other gods before Him; even if it's a 'boyfriend.' (Exodus 34:14; Exodus 20:3)
Or maybe you never actually said the words, "You are my everything," to a man, yet your actions may reveal the truth.
Do you spend more time with your man than you do with God, whether in prayer, or during praise and worship?
If your man wanted to do something all Sunday morning, would you forsake going to church for him?
If your man asked you to do something that would compromise your relationship with God such as have sex, would you do it for him?
In other words, would you place your man's desires before God's desires?
Doing any of these things prove you put his desires before God's desires and that your man is more important to you than God; he is your everything.
So I want to encourage you today to examine your relationship, and make sure you're keeping God on a pedestal and not someone else.
In relationships, make sure your Heavenly Father remains your everything.
*******************************
If you liked this and would like to sign up to receive your own devotional for single women emailed to you personally each morning, Click Here

Kim Brooks, author of bestselling novels, She That Findeth, He\'s Fine...But is He Saved? and more. www.kimontheweb.com