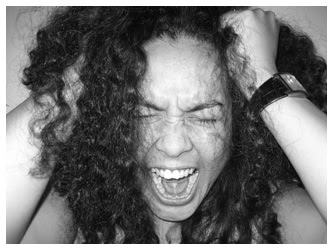 When it comes to the things of God and the desire for a mate, some of us want one like yesterday. And when days, months, and sometimes years go by with not even a prospect in sight, we begin to question God by asking,
"Why, Lord, why?"
"Why am I not married yet?"
"Why hasn't this dream of mine been fulfilled yet?"
"Why is she married and You know they ain't even livin' right?"
Sometimes, in our minds, we have a tendency to compare ourselves to others who have
gotten married and wonder what's wrong with us. Some get so caught up on focusing on
other people who have gotten married around them that they being to covet marriage –
not the perfect will of God for their lives – but just someone they can call, "husband."
The word, "covet" in Webster's 1828 Dictionary means: to have an inordinate desire, or
an irregular, disorderly, excessive, and immoderate desire. Anything, or anyone who
is desired more than God and His perfect will for our lives could become an idol,
and could take our focus away from pleasing God.
The next question some of us wrestle with and ask God in our minds is, "How, Lord?"
"How will you bring this to pass?"
"How will I meet and marry a good man of God when society tells me that the good ones
are already married, and most of the single ones are either gay or in jail?"
"How will you make this happen for me Lord?"
When, in actually, we, as singles, need not worry about the "how," because it's God who
makes good things happen for our lives when we live for and serve Him, and it's God
who opens doors, and if we believe that He orders our steps, then it is God who will
do the leading and guiding – in due season.
Which brings me to the next question we sometimes ask God, "When Lord, when?"
Some of us have been single so long that we wonder if God has forgotten about us, and
some have given up any hope of ever getting married. If marriage is a desire of your
heart, and you're willing to surrender and deliver yourself from the, "it's all about
'me' world" to the, "it's all about 'we' world," then God will fulfill that desire in
due season. The Word of God says in Romans 8:25, But if we hope for that we see not,
then do we with patience wait for it.
So the next time the urge comes to have a pity party one night where you would cry out
to God asking Him, "Why, Lord, why?" "How, Lord, how?" and "When, Lord, when?" Don't
allow your mind to go there. Instead keep your mind stayed on Jesus, as Isaiah 26:3
suggests, and God promises to keep you in perfect peace.
Allow God to consistently renew your mind and stay focused on Him by reading parts of
His love letter called the Bible to you on a daily basis.
Instead of worrying about "Why?", "How?", and "When?", instead say
"Yes, Lord."
Yes to Your will, and yes to Your way.
and, "What Lord?"
What will you have me to do for You?
What can I do to bring glory to your Name?
What is my purpose, and what do I need to do to walk in your perfect will for my life?
and, "Thank You Lord."
There is no way anyone can remain down in the dumps if they keep an attitude of
gratitude, thanking God for His many blessings, and loving on Him for loving you.
And once we truly get a hold of His love for us, and how wants what's best for us
more than we do ourselves, then our souls can truly remain in perfect peace as we
keep our minds stayed on Him.