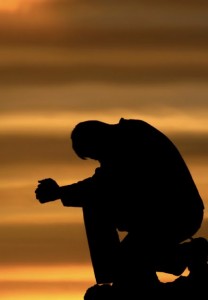 We all make mistakes.
Some of us can look back at past relationships and say, "now THAT was NOT GOD!" or some of us can say, "hmm, that may have been God, if only I had given it a chance." Once you break up with someone, do you just move on and say, "Next!" in your mind, or do you really evaluate what happened in the relationship?
Take a moment to think about your last relationship.
Ask yourself not only what went wrong, but what you were able to learn from it (even if it means you learned what character traits you definitely don't want in a mate). However, instead of just focusing on how the other person was so wrong in certain situations, ask yourself where you might have been wrong and where you may have room to improve in certain areas.
We all have room for improvement.
The Word of God admonishes us in 2 Corinthians 13:5 to examine ourselves, whereas in
relationships so many of us are quick to only examine the other person's mistakes and
faults. I know for me, personally, I learn a lot more about myself when I come out of a
relationship. But instead of harping on the past, singing, 'woe is me,' and,
'nobody knows,' I, instead, pray, make the adjustment, learn from the past, then leave it
at the altar and move on.
Don't get stuck in a rut or stuck in the past.
Be determined to live your life in the "regret free" zone.
If you hurt someone else, ask for their forgiveness if you're so led and move on. If you
have been hurt, forgive whoever hurt you, pray blessings over their life, and move on
(Matthew 5:44-45).
Know that what God has for you is for you, but in the meantime He wants you to live your
life in perfect peace, as long as your mind remains stayed on Him (Isaiah 26:3).
Recommended Reading: eBook, The Little Black Survival Book for Single Saints (especially
the Chapter on Forgiveness)