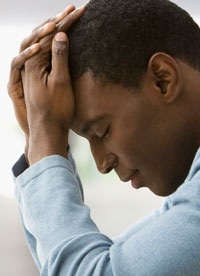 As single women, sometimes we get so
focused on the fact that we're praying and
believing God for a mate that we forget that while
you're praying for him – he's also praying for you.
So as you pray that God protect, keep and strengthen
your husband right now, though you may not have met
him yet, know that he's out there somewhere praying
that you show up.
Not only will he be a blessing to you when you
receive him, but know that you will be a blessing and
an answer to his prayer as well.Are you that blessing to him right now?
Are you that prudent, virtuous wife he's praying
for this very moment?Today I'd like to encourage you to pray
and ask God how to be the best wife you can be
for your future husband now, and I'm sure the
Lord will show you how to prepare.House and riches are the inheritance of fathers:
and a prudent wife is from the LORD. Proverbs 19:14
Kim Brooks, author of bestselling novels, She That Findeth, He\'s Fine...But is He Saved? and more. www.kimontheweb.com