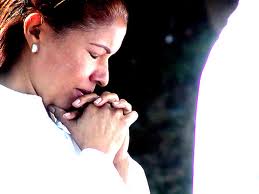 Do you ever get tired?
Tired of praying?
Tired of fasting?
Tired of believing?
Tired of waiting?
Tired of doing the right thing, only to feel like as you take two steps forward, the enemy launches an attack causing you to take two steps back?
Tired of walking in love with folks who act crazy?
Tired of forgiving?
Just plain 'ole tired?
The good thing about God, no the great thing about the God we serve is that He sees
your labor of love, He sees the tears and He hears your sighs…yet it is in these times
of growing weary that we must draw strength from within in order to maintain.
Thank God that in Him where you are weak; then you are strong. (2 Corinthians 12:10)
Where you grow tired, he gives you enough stamina to run through a troop and leap
over a wall. (Psalm 18:29)
Just when you thought you had enough, He sends you a Word whether through His
written Word, His spoken Word to your spirit, or by using someone else to confirm
a Word He had recently given you in order to assure you that everything is going to be
alright, and that you're going to be just fine.
Continue to draw strength from within.
Don't take the enemy's punches which seemingly have you down and out for the
count, turn around with a great comeback and put the devil right back in his place
(under your feet) by proclaiming "It is written!"
Refuse to grow weary in well doing because in due season you shall reap….you
shall reap joy, you shall reap peace, you shall reap all the promises of God that
He promised you years ago – sparing none.
You shall receive all the blessings God has for you and more as you continue to
draw closer to Him and renew your faith in God day by day.
Faith comes by hearing, and hearing by the Word of God. (Romans 10:17)
Allow God's Word to build your faith, reactivate your joy and give you enough
strength to move on.
And let us not be weary in well doing: for in due season we shall reap, if we faint
not. Galatians 6:9
In Galatians 6:9 the word, weary, means, to be utterly spiritless, to be wearied
out or exhausted.
The word, faint, means to dissolve, to weaken, to relax.
In this verse God is admonishing us to not grow weary, or become spiritless,
wearied out, or exhausted as we do the right thing by serving God and adjusting
our lifestyles according to His will because at a set time we shall reap a harvest
as long as we don't weaken or get relaxed.
It's easy to get relaxed when it comes to the things of God.
For example, it may have been that you used to pray almost all the time at a set time
every day then you started slacking off while thinking you're going to be okay, or you
used to go to church every week and haven't gone as much while telling yourself,
"That's okay; God understands."
Or it may have been that you used to be on fire for God, telling almost everyone you
encountered about Jesus, but now you can't remember the last time you witnessed
to someone.
Where have you relaxed?
We all have different areas of improvement, so today I'd like to encourage you to pin
point your area and get back in the game.
Why?
Because it's in the moments of spiritual relaxation or exhaustion that the enemy has
an opportunity to creep in while we're weak and not on our 'A' game spiritually which
may result in finding ourselves in 'compromising situations' which we shouldn't have
gotten in in the first place.
So don't grow weary in well doing, stay prayed up and powered up and don't faint.
Staying on your spiritual 'A' game causes you to defeat the giants in your life every
time.
My brethren, count it all joy when ye fall into divers temptations;
Knowing this, that the trying of your faith worketh patience.
But let patience have her perfect work, that ye may be perfect and entire,
wanting nothing. James 1:2-4
Recommended Reading: eBook, The Little Black Survival Book for Single Saints
(especially the Chapter on Impatience)
Kim Brooks, author of bestselling novels, She That Findeth, He\'s Fine...But is He Saved? and more. www.kimontheweb.com