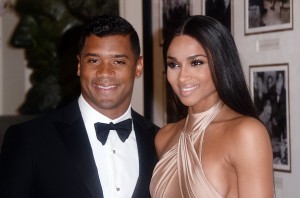 Seattle Seahawks Quarterback, Russell Wilson, 26, and singer/entertainer, Ciara, 29, have promised that they wouldn't have sex with each other for the first time until marriage. Recently on CBS This Morning, Ciara called their pledge of abstinence until marriage "Awesome!" and a "great challenge."
Though Russell and Ciara admitted to times of temptation, which is only natural since they're both attracted to each other, Russel jokingly states "pray for me" during a video interview with Pastor Miles McPherson.
It's a beautiful thing to see a man lead his woman in the way of righteousness by setting the standard of no sex until marriage in the relationship. Now they can focus on getting to know each other with an end goal in mind of marriage!
I wish them both the best in their dating journey!
Recommended Reading: