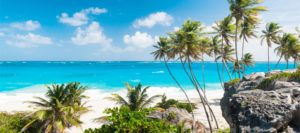 15 Reasons To Join the Abundant Life Singles Cruise
(in no particular order of importance)
You always wanted to go on a cruise. You thought about it, you
talked about it, now here's an opportunity to
actually go and have an amazing time with other believers.
You get to partake in one of the benefits of being single, freedom! Freedom to travel whenever and wherever
you want!
The opportunity to experience different cultures in Jamaica and Grand Cayman Islands.
This cruise is a perfect excuse to record and document your first Vlog (Video Blog) with your cell
and become an instant Internet Superstar! 🙂
You will meet some cool, exciting people! You'll meet other travelers and those willing to try new things
and live a life full of adventure like you!
When others are cold, you'll be hot! Many states are cold in January. While others are bundling up with
big coats and scarves, you'll be in the Caribbean soaking up the sun!
You love the idea of cruising with others in a positive environment while creating some great memories.
Private concert with Stellar Award winning gospel artist, Casey J!  Need I say more?
You'll be representing your State, and meeting other like-minded Christian singles from across the country!
There may not be another one next year. God told me to organize this one this year, no guarantee for next year.
Amazing spiritual experience. I, personally, hear the most from God when I travel and am in a new environment,
and there is no more peaceful place than worshipping and fellowshipping with God on the water while admiring
His beautiful creations.
Five days of fun, relaxation and entertainment. Get away from the "business" of life and come be pampered and
treated like royalty every single day!
Break the Internet with the coolest selfies: have your own photo shoot in Jamaica or The Cayman Islands!
What a great way to start off a New Year, January, 2019, than with a cruise!
You deserve it!
Register today  www.MySinglesCruise.com 
Kim Brooks, author of bestselling novels, She That Findeth, He\'s Fine...But is He Saved? and more. www.kimontheweb.com