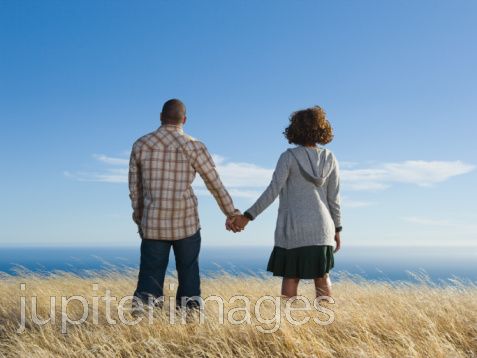 Marriage is a partnership.
It's a team of two people who choose to partner up with each other for a lifetime. They choose to walk side by side with one another as members on the same team, and not opposing forces.
Many people and even some songs proclaim how one walks with Jesus, however if one's daily walk doesn't reflect that of a holy, Christian lifestyle then others may question who you're really in partnership with.
Do your actions look like that of your Father's?
Prior to marriage, your single life should reflect a partnership as well.
During this season of oneness with God, your partner is Jesus.
Jesus is the head partner, and ultimate decision maker.
He chose you and you accepted Him in your life so that you can walk side by side in agreement with one another, and not opposing forces. (John 15:16)
Do you love like Him, give like Him, and forgive like Him?
But you may say, "He's God, I can never imagine being like Him!" Yet the more the read His Word and spend time in prayer, the more you actually begin to take on your Father's characteristics and become more and more like Him every day. (1 Peter 2:2)
The more you learn of Him, the more your partnership with one another will become more obvious to those around you.
So continue to walk with Jesus every day.
You will soon realize that with Him, you will never walk alone.
Can two walk together, except they be agreed? Amos 3:3
Fear thou not; for I am with thee: be not dismayed; for I am thy God: I will strengthen thee; yea, I will help thee; yea, I will uphold thee with the right hand of my righteousness. Isaiah 41:10
Kim Brooks, author of bestselling novels, She That Findeth, He\'s Fine...But is He Saved? and more. www.kimontheweb.com