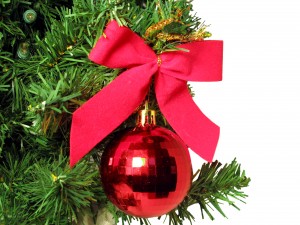 *Call an out of town relative you haven't spoken to all year and tell him or her, "I love you."
*Bake cookies with your nieces and nephews and cherish the smiles on their cookie battered faces.
*Laugh at "Cou'n Pete's" jokes even though he's been telling the same one for the past eleven years.
*Smile when your great aunt Sally gives you that same type of sweater she gives you every year, fluffy shingles and all.
This Christmas enjoy time with family, friends and loved ones, and if you find yourself "boo-less" this year with no special someone in your life, know that you are special to someone, and His name is Jesus Christ.
He loved you so much that He gave His very best to you and shed His blood for you – now
that's love, baby, no man can top that!
Join me in celebrating His miraculous birth today as HE IS the real reason for the season!

"For unto us a child is born, unto us a son is given: and the government shall be upon his
shoulder: and his name shall be called Wonderful, Counsellor, The mighty God, The
everlasting Father, The Prince of Peace."
-Isaiah 9:6
MERRY CHRISTMAS!
Kim Brooks, author of bestselling novels, She That Findeth, He\'s Fine...But is He Saved? and more. www.kimontheweb.com