I've heard you! For the past 5 years I've been ministering to singles and one of my most popular workshops is on sex and dating. What I've discovered, from your feedback, is most have a heart to serve God in their relationships, they just don't know how to do it. I've even heard, "How do I date and stay saved, when my hormones are raging?!" Thus I have birthed a new book just for you, with advice and information from my workshops, my personal experiences, and, of course, from The Word of God on the subject.
Play Special 2 Minute Video Below:
This is not just a book…it's a MOVEMENT!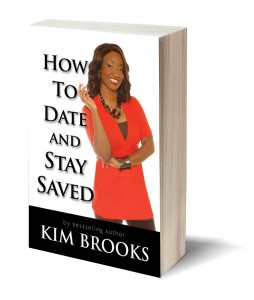 Order your very own personally autographed copy of How To Date And Stay Saved and get a copy of The Little Black Survival Book for Single Saints as an eBook for Free through this website – all for just $9.95 (+ $3.95 shipping/handling)
Kim Brooks, author of bestselling novels, She That Findeth, He\'s Fine...But is He Saved? and more. www.kimontheweb.com