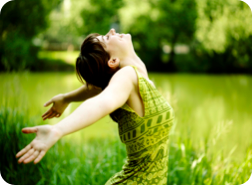 No matter what you may have gone through…whether heartache or headache…whether a setback
or if, in life, you feel you've taken a step back…no matter what it is…let it be a testimony in the sense
that you're still standing, you're still breathing, you're still living and you're still moving.
You're still alive to experience God's grace and a second chance to get it right and keep walking.
You have the power to forgive on the inside of you so as you forgive others you are actually freed to
love yourself more and eventually love again. (Mark 11:25)
Though you may be facing or have gone through many trials and tribulations seemingly on every
side, know that God is with you and will never leave you nor forsake you(Hebrews 13:5) – He simply
just wants you to trust Him through the storm and seek His face for wisdom and guidance along
the way. (James 1:5)
Instead of doing things your way, or the way that you think should work based on the circumstance,
give it to God and go to Him in prayer and find out His way and what He would have you to do to see
you through.
Sure His way may take longer than man's way, but His way often garners the best results.
He may ask you to love instead of remain livid.
He may ask you to give instead of get.
He may ask you to walk in love instead of bitterness and He may ask you to walk in the spirit and not
be led by flesh – which may include our own selfish desires which we sometimes expect Him to grant
us in our own timing – but it's not about our timing – it's about His timing for His timing is perfect.
So rejoice right now, in all that you're going through (Yes, I said rejoice).
Rejoice in the fact that you're still breathing, you're still living, and you're still here.
Let whatever you've gone through be a testimony of God's grace and His hand of protection and
preservation on your life.
Each day we are free to make a choice; this day choose life – and that more abundantly in Him.
My brethren, count it all joy when ye fall into divers temptations;
Knowing this, that the trying of your faith worketh patience.
But let patience have her perfect work, that ye may be perfect and entire, wanting nothing.
If any of you lack wisdom, let him ask of God, that giveth to all men liberally, and upbraideth not;
and it shall be given him.
But let him ask in faith, nothing wavering. For he that wavereth is like a wave of the sea driven
with the wind and tossed.
For let not that man think that he shall receive any thing of the Lord.
A double minded man is unstable in all his ways.
James 1:2-8
Kim Brooks, author of bestselling novels, She That Findeth, He\'s Fine...But is He Saved? and more. www.kimontheweb.com