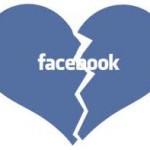 Ever notice how as soon as someone changes their Facebook status
from in a relationship to single, then next thing you know here comes
all the comments offering what appears to be 'condolences.'
Comments like, "Awww, sorry to hear that," or "That's too bad"
or "Sorry it didn't work out" appear out of no where. It's as if after
reading them the person who switched their status for the world to see
now feels even worse than ever.
Ending a relationship is not a bad thing.
Relationships are a journey of discovery, so if you "discover" the two
of you are compatible with one another, then that's O-KAY lol
Ending the relationship (especially if you feel led by God to do so) may
have spared you from a lifetime of heartache and pain, infidelity and
adultery, or a life where in church you're "all smiles" but it's really hell at home.
God knows best. When one door closes another opens at the right time.
So instead of viewing others' FB status change as a funeral procession,
view it as a celebration and a new beginning.
What God has for you is for you and now that you've discovered what
wasn't "it," know that you're one step closer to the one for you.
For You have delivered my life from death, yes, and my feet from falling,
that I may walk before God in the light of life and of the living.
Psalm 56:13 (Amplified Bible)

*****
Stay Connected with me on Facebook! Join and "Like" my official page: http://www.facebook.com/kimbrooksofficialpage
Kim Brooks, author of bestselling novels, She That Findeth, He\'s Fine...But is He Saved? and more. www.kimontheweb.com