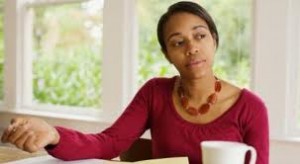 All throughout the Bible, the terms "endure" and "endurance" are stressed.
The Word admonishes us, as believers, to endure hardness, or hardships as good soldier of Jesus Christ (2 Timothy 2:3). It also speaks of how Jesus, Himself, endured the cross while despising the shame and is now set down at the right hand of the throne of God (Hebrews 12:2).
As a single believer, you must also endure.
You endure as you walk in patience while holding fast to your own desires in your heart. (Psalms 37:4)
Another word for patience is endurance, so endure temptation, endure those times you feel you just want to get it on like Marvin Gaye, endure feelings of loneliness while remembering with Christ you are never alone, endure other folks asking the dreaded question, "Why are you still single?" endure your parents wondering if they'll ever have any grandkids from you, endure the holidays while remaining encouraged, endure every step of the way just as Christ endured and was tempted just like you while knowing that the joy of the Lord is your strength!
Because Jesus, our Great Example, endured so can you and He gives you the power to endure as you seek His face and His strength every day.
Blessed is the man that endureth temptation: for when he is tried, he shall receive the crown of life, which the Lord hath promised to them that love him. James 1:12
Yea, though I walk through the valley of the shadow of death, I will fear no evil: for thou art with me; thy rod and thy staff they comfort me. Psalm 23:4
For we have not an high priest which cannot be touched with the feeling of our infirmities; but was in all points tempted like as we are, yet without sin. Hebrews 4:15
…for the joy of the LORD is your strength. Nehemiah 8:10b
Kim Brooks, author of bestselling novels, She That Findeth, He\'s Fine...But is He Saved? and more. www.kimontheweb.com