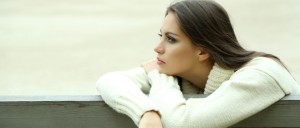 We all know these women – they settle for relationships where they're being
abused physically or verbally by men who don't respect them or their feelings,
yet they still choose to stay in the relationship. Some of us may even admit
that this woman was us at one point. Today I'm led to share 10 reasons I
believe women settle for less than God's best for them in relationships. Feel
free to add your input as well.
in no particular order of importance (they're ALL important 🙂
1. Fear that there's no one better out there for them
2. Fear that no one else would want them
3. Lack of self-worth and self-love
4. Lack of realizing how much God loves them and because of this they deserve
to be treated like royalty.
5. Driven by life's desires (i.e. desire to be married by a certain age, have kids by a
certain age) and if this doesn't work out some women feel the may miss their opportunity
to live their familial dreams
6. Lack of knowing what true love should look like (i.e. lack of examples of godly, successful
relationships or lack of internalizing 1 Corinthians 13:1-8 )
7. Believing the LIE of the good man shortage, perpetuated by the media (how many video
clips on the 'single black woman's struggle to find a man' do we have to watch???)
8. Poor self-confidence and poor sself-esteem
9. Fear of being alone
10. Just plain 'ole FEAR (fear of making the wrong decision, fear of never falling in love again,
and on and on and on…)
But thanks be to GOD, for He has not given us a spirit of FEAR, but that of power, love,
and a sound mind (2 Timothy 1:7) , so we bind fear today in Jesus' Name!

Kim Brooks, author of bestselling novels, She That Findeth, He\'s Fine...But is He Saved? and more. www.kimontheweb.com