Outside the four walls and into the community and the world!


Kim Brooks Ministries International
An in person and online ministry that spreads God's message of love and hope through various mediums and the arts to the world.
What We Do At KBMI
-At Kim Brooks Ministries International, llc, we reach the world via the world wide web by way of free online daily devotional and monthly eNewsletters, ministry webisodes, eblasts, articles, blogs and vlogs (video blogs), Facebook, MySpace, Twitter, YouTube and over 15 video sharing websites.
-We currently publish non-fiction books, eBooks, mp3's and audio books that mainly minister to singles.
-We're a national guest minister at churches and organizations' singles conferences, women's conferences, youth explosions, prayers breakfasts and more.
-We host local, Detroit based ministry related events, concerts and shows to edify, encourage, educate and inspire singles. They all close with an altar call.
-We write and perform songs and offer mp3's that promote abstinence until marriage and speak to the hearts of all singles, particularly women.
-We host an online radio show, the How To Date and Stay Saved Show http://www.blogtalkradio.com/kimbrooks/
-We are a guest columnist in numerous online and print media and guest expert on nationally syndicated radio shows.
CLICK HERE TO BOOK KIM BROOKS FOR YOUR CHURCH OR ORGANIZATION'S NEXT EVENT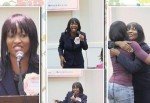 Mission in Progress:
-Currently over 30,000 books by Kim Brooks in print nationwide and abroad (not all sold, some 'sowed'), not including eBooks
-Over 15,000 online subscribers who receive consistent ministry from KBMI whether it's via The Single Heart eNewsletter, Online Daily Devotional for Single Women, YouTube, Facebook, MySpace, BlogTalkRadio or Twitter.
Mission Continues (The Vision)
-Minister to at least 10,000 monthly with the Single Heart eNewsletter and daily devotional by December, 2012
-Continue to minister globally in person and online in order to win souls and teach them how to live an exciting, purpose-driven, drama free and love-guided Christian lifestyle
-Abstinence Speaker in Detroit Public Schools and nationwide
–He's Fine…But is He Saved? turned into a traveling theatrical production starting in hometown of Detroit
-Production of more books, songs, eBooks, audio books and mp3s
-Annual Prayer and Purpose Slumber Party for young adult women in local Detroit area
-Annual conferences and events for Christian singles
-Create an online social network "hub" for single, saved women to befriend, share, fellowship and encourage one another to 'hold on to their goodies' from now on 'til their wedding day and grow daily in their relationship with God and each other.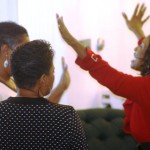 Ministry Foundation Scriptures:
What I tell you in darkness, that speak ye in light: and what ye hear in the ear, that preach ye upon the housetops. Matthew 10:27
Ye have not chosen me, but I have chosen you, and ordained you, that ye should go and bring forth fruit, and that your fruit should remain John 15:16a
About Kim Brooks, founder of Kim Brooks Ministries International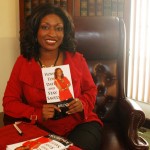 As a licensed minister with an enthusiastic, down-to-earth yet powerful delivery, Kim Brooks is fully equipped to present a power-packed, informative message to your next singles conference, women's conference, youth rally, or event.
View Preaching Sample
How To Date And Stay Saved WorkshopSnippet at Life Church, Detroit, MI
What Others Say about her Ministry
"Kim Brooks is a very experienced speaker, and she did an excellent job of
delivering a powerful message at our prayer breakfast conference earlier
this year. Her versatile and very upbeat message kept us enthralled the
whole time and she was 'encored for more' when she was done. Her unique
blend of passion, humor, and sincerity makes her highly recommended.
She knew her material well, but also left herself open to be innovative
and move to the rhythm of the audience. We were impressed with her
incredible gift of impact, and I can honestly say she's one of the best keynotes
we've ever had and we look forward to having her come and speak for us again
in the near future."
-Judith Clark, Executive Director Women Who Care Ministries, Inc.
Gaithersburg, MD
"Kim's ministry to singles is sprinkled with a blend of the unadulterated
Word of God, realism, humor and love. If you plan to hear her minister,
then prepare to be changed!"
-Tia McCollors, author of inspirational novels, The Truth About Love,
Zora's Cry, and A Heart of Devotion
"Thank you for encouraging Christian singles to remain abstinent while they are dating. There is a definite need for your ministry and I thank God for opening doors for you to speak around the country." Stephanie
"Hello Kim, my name is Bertha and I just want to thank you. You have been a blessing to me in many ways, your gift of encouragement has lifted me many days. It is so beautiful to see how God manifest Himself through you; with words of love, encouragement and also self-examination. I had my womens conference on Saturday and received my confirmation, I got home and rested then shortly after I looked at your devotional and it was saying the same thing that God had been dealing with me about. I pray that God would continue to do His work in you. 'That He would grant you, according to the riches of His glory, to be strengthened with might through His Spirit in the inner man.' Eph 3:16. May God continue to bless you." Bertha
"Kim I got your book. @ dating & staying saved & the lil back book for single saints. The daily devotions coupled with these books has really been very essential in helping me enjoy my singleness while waiting. I desire to be married & was stuck in a rut wondering & worrying about a husband. That consumed me & I couldn't enjoy my singleness. I appreciate your ministry & words of wisdom & encouragement." Pat
"Praise Him my sister!
I just want to truly thank you for not only for today's daily devotional reading, but for EVERY single daily devotional I receive each day. I can't tell you how thankful I am that you allow the Lord to minister to me through your work.
Thank you for encouraging me as a single victorious woman of GOD to keep hope in God in waiting for God's best. I pray you're encouraged as well."
Blessings,
Your sister in Christ,
DEBRA
What Others Are Saying Across The Globe
Dear Kim
"Thank you for being real, open and honest in your devotionals. It is one of the things I look forward to everyday. I am based in England so it comes in the afternoon/evening for me so it is a nice way to have a break in the day. I also share it with my sisters/friends as I know it will be a blessing to them also." Dola
"hi kim blessings from curaçao
ivread your devotionals a lot." Yolanda
"I receive ur devotional and I love it!!"
Catherine
Essex, London United Kingdom
Sample Sermon Titles Include
*How To Date and Stay Saved (Workshop)
*Sex, Relationships, and Waiting on the Lord
*7 Things to do While you Wait
*Living Holy in an Unholy World
*Dispelling Myths about Being Single
*Why Wait?
Please Note: A tailor-made message can be presented specifically for your group or
ministry upon request.
Some of the churches and/or organizations in which Kim was a featured minister or keynote speaker include, but is not limited to:
* Faith Christian Center Singles Conference Smyrna, GA
Pastor Keith A. Butler II and Minister Tiffany Butler
* Greater Emmanuel Institutional COGIC Singles Conference Detroit, MI
Bishop J. Drew Sheard and First Lady Karen Clark-Sheard
* Prayer Breakfast Keynote Speaker, Gaithersburg, MD
Judith Clark of Women Who Care Ministries
* Greater Grace Temple Singles Workshop Detroit, MI
Bishop Charles H. Ellis and First Lady Crisette Ellis
* Motivity Abstinence Conference Speaker Detroit, MI
Donna Pincum, President
* Singles Conference Speaker, Gary, IN
Darren Washington, Urban Community Action Network
* Agape Love Ministries Singles Workshop and Publishing Workshop Sandusky, OH
Bishop Clifton T. Jones and Lady LaTanya Jones
* Bethel AME Church Singles Ministry Wilmington, DE (invited back 2 consecutive years)
Rev. Dr. Silvester Scott Beaman and Mrs. Beaman
* Living Way Christian Fellowship Youth Explosion Pittsburgh, PA
Rev. Joshua Devine and Rev. Monica Hawkins
* Great Faith Ministries Singles Ministry Detroit, MI
Bishop Wayne T. Jackson and Dr. Beverly Y. Jackson
* House of Refuge Full Gospel Church Hillsdale, MI (invited back 3 consecutive years)
Pastor Lorie Nichols
* New Providence Baptist Church Women's Conference Detroit, MI
Pastor Everett N. Jennings and Lady Barbara Jennings
* Camp IALAC (I am lovable and capable) Summer Program Speaker
Cedar Springs, MI
* Kingdom of Heaven Ministries Flint, MI
Rev. Dr. Lonnie W. Brown and Lady Frances Brown
* Jesus Over You Church Detroit, MI
Apostle and Mrs. Michael Carter
. . . and many more
CLICK HERE TO BOOK KIM BROOKS FOR YOUR CHURCH OR ORGANIZATIONS NEXT EVENT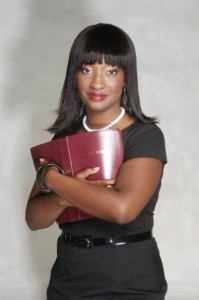 What We Believe:
-The Bible is the divinely inspired Word of God.
-In the triune nature of God – the Father, the Son, and the Holy Spirit.
-All have sinned and come short of the glory of God and are in need of salvation.
-Salvation has been provided through Jesus Christ for all men.
-That the in-filling of the Holy Spirit is an experience subsequent to salvation, and
that it is the will of God that all be filled.
-Healing is provided in the redemptive work of Christ and is available to every
believer.
-The Church consists of all those who have received Jesus Christ as their
personal Savior.
-In water baptism and the observance of the Lord's Supper.
-In the personal, visible, imminent return of Jesus Christ.
How Can You Help?
If you have been blessed by Kim's ministry and would like to sow a seed so she can continue to produce for the kingdom of God and reach the masses as a full-time minister with God's message of love and hope then please consider donating to the cause.
No amount is too small and as you give may it be given right back to you in good measure, pressed down, shaken together and running over shall men give unto you (Luke 6:38)
*Please note: All donations help Kim publish and promote the gospel
and abstinence message through different national mediums and the arts
and are NOT tax deductible.
Thank you!
Click Here to return to Online Store